THE WHOLE RANGE - Revitalise and Glow: Discover Our Liquid Food Supplement Shots
Regular price

£152.00

Sale price

£127.00
Energize, beautify, and revitalize with our fantastic liquid supplement range! Need a quick pick-me-up? Our Energy Shots will have you buzzing with energy in no time.
Want luscious hair and strong nails? Our Hair and Nail Vitamin Shots are here to work their magic.
Feel like a detox? Our Detox Shots will cleanse your system and leave you feeling refreshed.
Say goodbye to inflammation with our soothing Turmeric Shots. And don't forget to boost your collagen levels with our Marine Collagen Shots for that radiant glow. It's time to embrace a healthier you, one shot at a time!
Share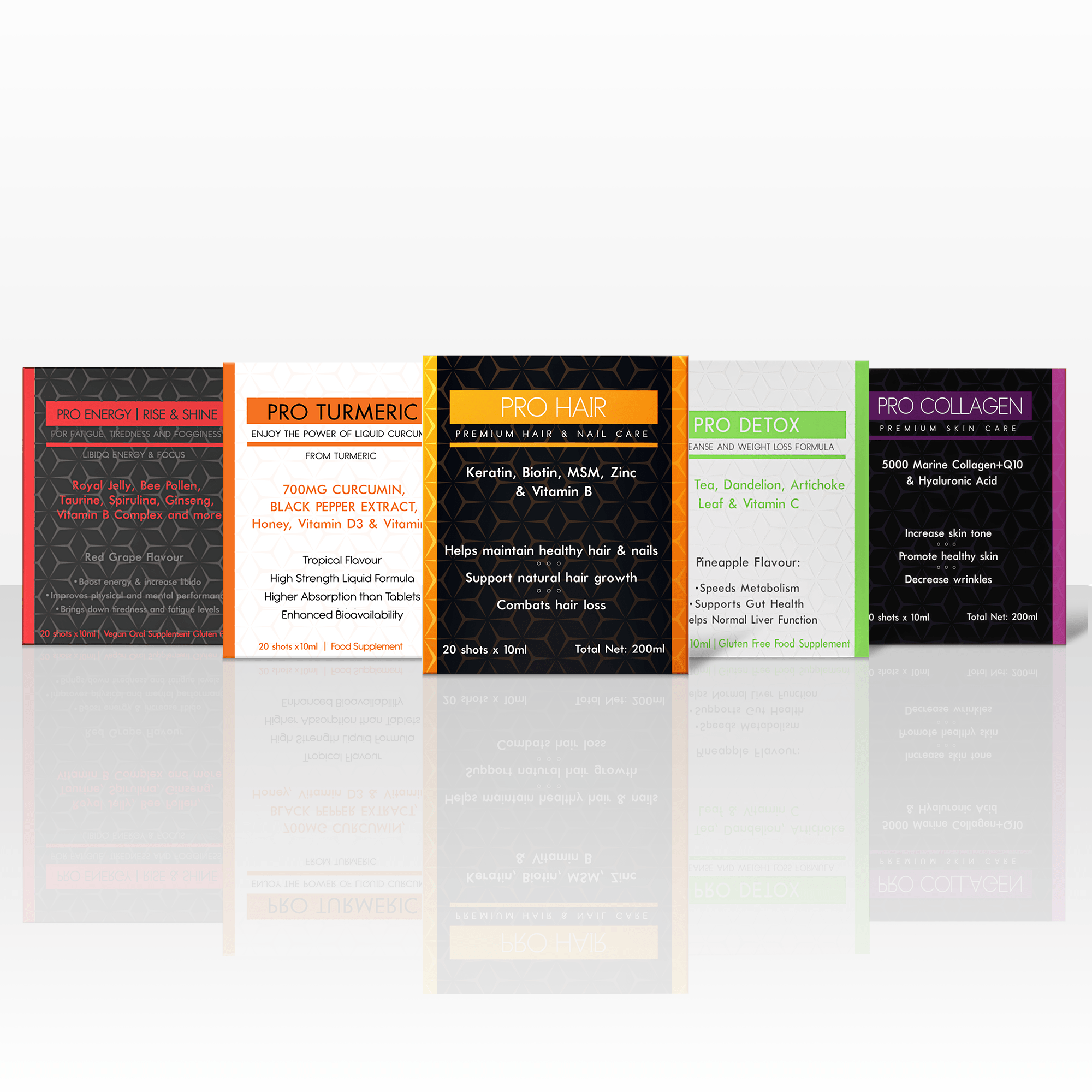 CLEAN INGREDIENTS

Carefully selected in their
purest form and best quality.

100% SUSTAINIBILITY

We use no chemicals, Our beauty shots and boxes are fully recyclable.

FULL BODY SUPPORT

To slow down aging, help
digestion, boost energy and immunity.

LABORATORY BACKED

Based on the latest developments
in food science & nutrition.