Skin & Joints Bundle - A Heavenly Duo for Complete Skin and Joint Care
Regular price

Sale price

£57.60
Boost Collagen and Support Skin & Joints with ProNutriWorld's Bundle Pack. 

Experience the ultimate solution for vibrant skin and healthy joints with our ProNutriWorld Skin & Joints Bundle Pack. Featuring Pro Collagen, a powerful formula that supports collagen formation in the skin, and Pro Turmeric, which provides benefits for cartilage and tendon support, this bundle is your go-to for comprehensive wellness.

Pro Collagen is meticulously crafted to give your skin the extra support it needs. With its specialized formula, it promotes collagen production, leading to improved skin elasticity and a youthful complexion. Say goodbye to fine lines and wrinkles as you nourish your skin from within.

Pro Turmeric, on the other hand, is formulated to enhance your joint health. Its natural properties work synergistically to support cartilage and tendon function, reducing discomfort and improving mobility. Embrace an active lifestyle with confidence, knowing that your joints are well-cared for.

When you shop the ProNutriWorld Skin & Joints Bundle Pack, you not only achieve remarkable benefits but also enjoy incredible savings. Take advantage of our limited-time offer and save up to 20% on this exclusive bundle. Elevate your self-care routine without breaking the bank.

Invest in your well-being with the ProNutriWorld Skin & Joints Bundle Pack and unlock the transformative power of collagen and turmeric. Enhance your skin's radiance and promote joint flexibility while reaping the rewards of our premium formulations.

Shop now and experience the synergy of Pro Collagen and Pro Turmeric. Your journey to healthier skin and stronger joints begins with the ProNutriWorld Skin & Joints Bundle Pack.
This bundle contains
Pro Turmeric Pro Collagen
Share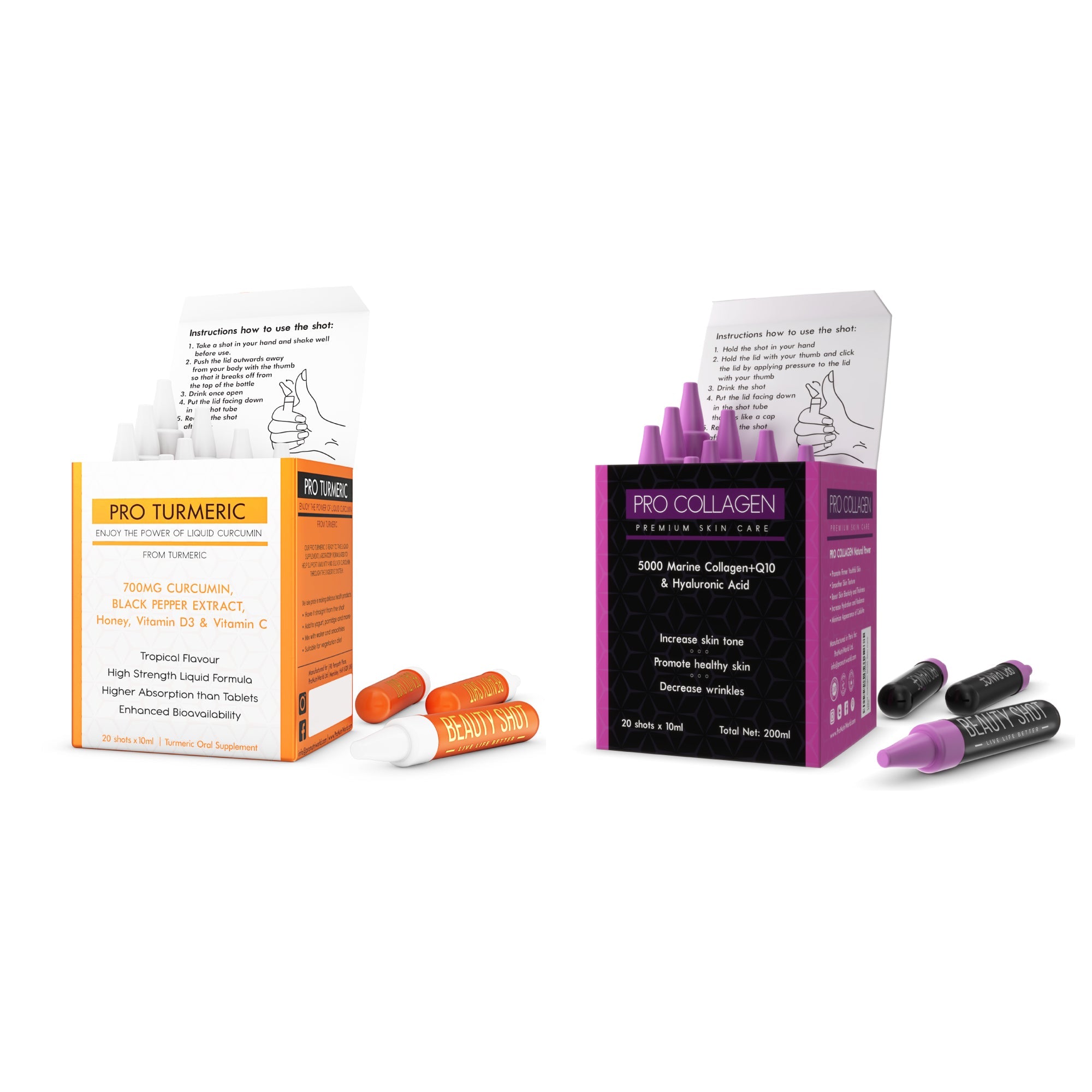 CLEAN INGREDIENTS

Carefully selected in their
purest form and best quality.

100% SUSTAINIBILITY

We use no chemicals, Our beauty shots and boxes are fully recyclable.

FULL BODY SUPPORT

To slow down aging, help
digestion, boost energy and immunity.

LABORATORY BACKED

Based on the latest developments
in food science & nutrition.